Revolution

Coaching
Get PCOS under control for the rest of your life with help from a coach who knows exactly what it is like to live with PCOS.
It's time to focus on your health, grow stronger, gain lasting confidence, and end the exhausting cycle of trial-and-error once and for all.
How It Works
This time, you won't be in it alone. Together, we'll get you through bouts of low motivation, cravings, fatigue, and self-doubt together. Here's how it works:
I help you break down your PCOS nutrition plan into manageable daily practices that will improve symptoms like weight gain and cravings.
You get to work with me as your coach for 10 months to give you plenty of time to become consistent with your new healthy habits and work on deeper issues like emotional eating.
We personalize a fitness and nutrition game plan that takes into account your lifestyle, type of PCOS, and goals.
You get full access to the PCOS Fit Studio, the exercise program I developed and built. The program includes a variety of workouts designed to tackle the issues that affect PCOS women.
A personalized approach to PCOS
PCOS doesn't have a one-size-fits-all solution. Some Revolution members focus on losing weight, others want tools to cope with stress, and some need help improving their fertility and working with their doctors to become pregnant. We use 1-on-1 coaching calls, daily online lessons, and private messages to identify your goals, unique needs, and limiting factors. First, we gain a clear understanding of where you are now and how you'd like to progress. As we move forward, I help you turn information about PCOS, fitness, and nutrition into practical daily habits that will help you reach your goals, and stay healthy for the rest of your life.
As much support as you need
Have you ever started a new fitness plan only to fall off the wagon when life became busy? If so, you're not alone. Making significant changes to your lifestyle takes ongoing support so you don't lose sight of your goal when life gets crazy. I'll help you stick with this process by answering your questions, holding you accountable, and sharing information that will inform your choices. You can stay connected with me via text, email, video, or phone meetings. Plus I'll send you a short lesson every day so you can learn something new about nutrition, fitness, or motivation.
A coach who understands you
Not only am I a Certified Personal Trainer and highly credentialed Nutrition Coach. I'm also a woman living with PCOS myself. I didn't just learn about PCOS from books and courses. I dealt with out-of-control weight gain and acne for years until I was finally able to reverse all my symptoms. I've lost weight and kept it off, conceived naturally, and gotten off all medication for PCOS. In fact, my OBGYN was shocked to learn I had PCOS during our first appointment.
What's Included
1
A Workout Program That Fights PCOS
The PCOS Fit Studio's combination of strength training, high-intensity interval training (HIIT), and suspension training workouts are designed to Improve PCOS Symptoms like belly fat, insulin resistance, irregular cycles, and stress. Each workout comes with video instructions you can follow along with. There are workouts for every fitness level. You can complete each session at home or the gym in 20-30 minutes.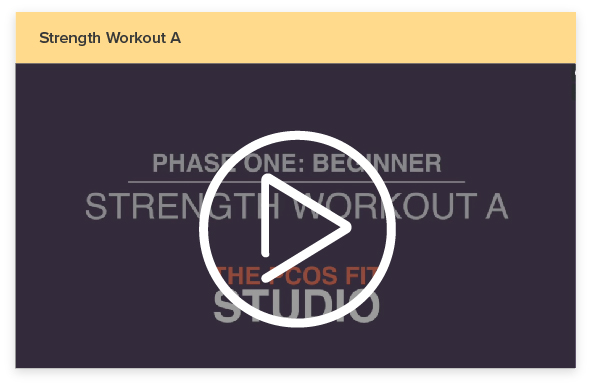 2
Ten Months of 1-on-1 Coaching
Get your healthy habits locked down so that you can relax and enjoy renewed energy, a transformed body, and a positive mindset. I'll help you turn PCOS tips and information into a sustainable lifestyle.
As your coach, I provide:
Key Habits
You'll have complete clarity on what you should be working on, as we master a new habit together every two weeks
Daily Lesson
You'll feel guided through daily emails containing interesting lessons
Accountability
We communicate via a mobile-friendly app so it is easy to stay connected. Every day you'll be asked to record whether or not you practiced the habit. Plus we will chat about your progress each week via text, a phone call, or email
You'll learn:
Nutrition
You'll learn a flexible, lifestyle "no-diet" approach to food.
Meal planning
Portion control
Mindful eating
Healthy Lifestyle
You'll learn how to deal with out-of-control stress, negative thought patterns, and bad sleeping habits so you feel confident and relaxed in your body.
Stress management
How to get high-quality sleep
Self-Confidence
Emotional eating
3
Your Personalized Quick-Start Nutrition Guide
From the very beginning of the Revolution, you will have the tools to start making better food choices. Once you complete the intake questions, I'll get to work on your Personalized Quick-Start Nutrition Guide. The Quick-Start guide lays out some easy-to-follow steps so that you feel empowered to make educated food choices from day one.
You'll learn:
Portion suggestions based on your metabolic needs.

Grocery list and shopping tips

Meal prep advice

Workout Nutrition Guidelines
4
Support From Other PCOS Women
Sometimes, PCOS can get you so low that it feels like no one understands what you're going through. But as a PCOS Revolution member, you'll always have friends and supporters to reach out to. An important part of the PCOS Revolution program is our private Facebook group — a tight-knit community of women who are serious about taking action against PCOS. You'll feel supported, heard, and understood by other women sharing the same struggles and triumphs.
5
Bonus: My supplement recommendations & favorite recipes!
You get access to my PCOS supplement recommendations and favorite PCOS-friendly recipes so you can stock up right away! In fact, every time I try a new recipe, I share it with our private Facebook group so you have fresh meal ideas to try all year long.
Client Praise
My favorite part of having you as my coach was all of the feedback and encouragement. I really felt like you had my back!
Sarah
Lost 38 pounds & became pregnant
I never thought I'd be in this place! I've always been a chronic dieter, constantly being vigilant. I won't lie, there are days where I struggle but it is so much easier than it was a year ago!
Catherine
Brand Manager and world traveler
Having a genuinely kind and caring coach and mentor is everything!!
Alia
Working mother of five
Pricing Plans
3-Month Installment Plan
Pay $362 at enrollment and $362 the second month.
Annual Plan
Save $25 by paying for a 4-month session in advance
Money Back Guarantee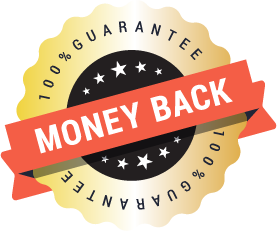 I am confident that the Revolution Coaching program will change your life, body, and mindset. That's why I offer a 14-day, no-questions-asked guarantee. If you become a member but don't feel like the program is right for you, ask for a refund before the 15th day.
FAQs
The online nutrition coaching will focus on developing one healthy habit for two weeks at a time.
Every day you will have the opportunity to participate in the habit check-in and lessons so that you are accountable to your fellow members and your coach (me.)
The blog gives you enough to self-direct and have a basic idea of what you need to do to manage PCOS. However, information is such a small part of the process. Learning how to fit what you learn into your busy life is the key! Membership gives you MUCH more detailed information, structure, accountability, social support and I will actually coach you through the process.
Participation should take about 15 minutes each day Monday-Friday.  But I hope you spend extra time online interacting with other members, offering encouragement and sharing your own tips
The workout program has flexibility – you can choose to do extra exercise or keep things short and sweet. The workouts take between 15 and 35 minutes a day.
Yes they are suitable for beginners and beyond. You can start with the phase that is appropriate for you and every 6-8 weeks you can move on to a new more challenging workout. Every workout will include video demonstrations and a printable cheat sheet you can take on-the-go.
The workouts can be done at home or the gym. If you have trouble with an exercise, you can email me for help!
Sure, I can understand that!  The first time I invested in a coaching program I felt guilty about spending so much money on myself. As it turns out, that investment in myself is how I ended up starting the PCOS Personal Trainer. If something is really important to you, getting a coach is the best thing you can do for yourself. I have done my best to make this program affordable and extremely effective. I used to charge $70 for one personal training session at my Los Angeles fitness studio.
Yes! But a lot of that will depend on you. If you follow the weight loss guidelines, 80-90% of the time over the next year, you can expect to lose fat and become more fit.  Just keep up with your check-ins and daily habits and I'll work tirelessly to help you reach a safe weight loss goal!